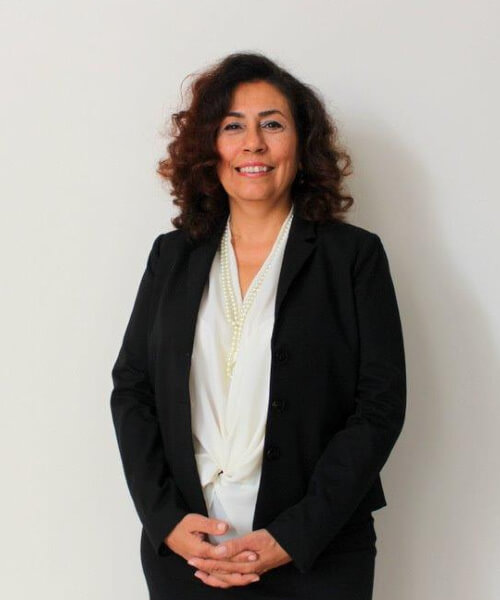 İzmir Bornova Anatolian High School
Dokuz Eylül Univercity Faculty of Law
Att. Efsun Matur, one of the founding partners of Matur & Ökten & Karayel Keßler Law Office, graduated from İzmir Bornova Anatolian High School in 1983 and the School of Law at Dokuz Eylül University in 1988.
As an attorney registered to the İzmir Bar since 1989, she has a good command of English.
She also successfully completed the mediation training of the Bar Association and the School of Law at Başkent University in 2013 and got registered to the Mediation Register. She received the Global Mediators Network (GMN) training in 2016 and became entitled to serve as an international mediator.
Furthermore, Att. Efsun Matur attended the seminar "Application to European Court of Human Rights" in 2010 and the seminar "Individual Application to Constitutional Court" in 2012, both of which were held by the İzmir Bar.
Since September 2016, Att. Efsun Matur has been receiving training on International Field Diplomacy (grass root) in the School of Diplomacy co-organized by American University of Cyprus, Girne American University, the Foreign Ministry of Turkish Republic of Northern Cyprus, and MBB (Mediators Beyond Borders).
Her areas of expertise include the following:
Real Estate Law, particularly the construction contracts in return for flat and disputes arising from such contracts
Commercial Law and Obligations Law, particularly contracts, framework contracts, standardized terms of contracts, procuration and legation,
Disputes arising from national and international trade relations 
Corporate Law and Partnerships, particularly the family corporations, small and middle-sized enterprises
Disputes related to the Family Law and Inheritance Law, prenuptial contracts
Public and Administrative Law Cases,
Individual Applications to European Court of Human Rights and to Turkish Constitutional Court